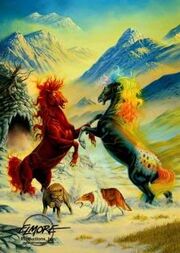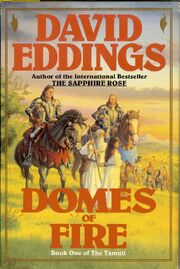 Larry Elmore (born August 5, 1948 in Louisville, Kentucky) is an American fantasy artist whose work includes creating illustrations for video games, comics, magazines and fantasy books. His list of work includes illustrations for Dungeons & Dragons, Dragonlance, and the comic strip series SnarfQuest. He is author of the book Reflections of Myth.
He painted the cover to the 1st American hardcover of Domes of Fire.
Ad blocker interference detected!
Wikia is a free-to-use site that makes money from advertising. We have a modified experience for viewers using ad blockers

Wikia is not accessible if you've made further modifications. Remove the custom ad blocker rule(s) and the page will load as expected.