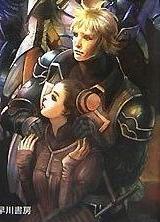 Alean is Queen Ehlana's personal maid and she join the story in The Tamuli. She is a shy, young maid who is actively pursued by Kalten for most of their time together, and before their return to Eosia they are engaged.
Alean is noted for her lovely singing voice, which is described as 'angelic'. She is a shy young girl who is always self-conscious of her servant rank amongst her more noble companions, and demeans herself by calling herself 'silly' whenever she actively participates in a discussion. She is kidnapped along with Queen Ehlana by Scarpa in The Shining Ones.
Ad blocker interference detected!
Wikia is a free-to-use site that makes money from advertising. We have a modified experience for viewers using ad blockers

Wikia is not accessible if you've made further modifications. Remove the custom ad blocker rule(s) and the page will load as expected.